Where to buy the best ice cream in Prague
Summer is not over yet – enjoy it to the last moment! Find three places where you can buy the best ice cream in Prague city center. Your local guide Lenka shares her three favorite shops.
There are plenty of stands and shops that sell ice cream. But there is a difference between them – a shop that sells ice cream and shop that makes ice cream! The owners and workers of these three companies do not only want to make profit, they also mind the whole process of ice cream making, they carefully choose the best ingredients, and lastly they care for the environment while making and selling ice cream. Here are three most popular shops rated by locals where to buy the best ice cream in Prague
Crème de la Crème
After learning the ice cream making in Italy, surely Crème de la Crème sells one of the best ice creams in Prague. The secret of this shop is: combination of Czech passion and and Italian craftsmanship of making ice cream. They make there types of ice cream: ice cream from real cream, fruit sorbets, and vegan non-fruit ice cream.
" We ensure that our ice creams are clean and free from all chemicals, artificial colors, preservatives, artificial emulsifiers and stabilizers. All our ice creams are gluten-free and are made by hand using traditional Italian craftsmanship…Each ice cream has its own unique recipe compiled by ice cream maker Honza Hochsteiger."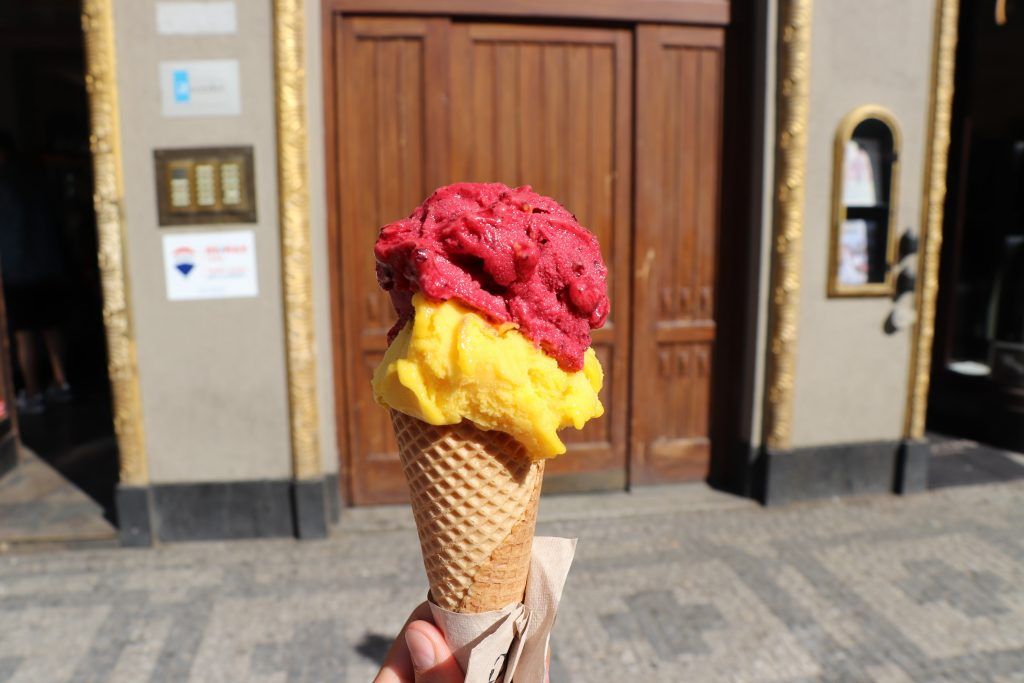 Locations of the three shops:
https://www.google.com/maps/@50.0761989,14.4362623,13z/data=!3m1!4b1!4m2!6m1!1s1alOKQ_xYpYjJ1E8u1qu8163Pe1Rj2db
Puro
Puro won German challenge 2017 of World Gelato Tour for their poppy seed ice cream with plums. You need to try it in one of the several shops located around Prague.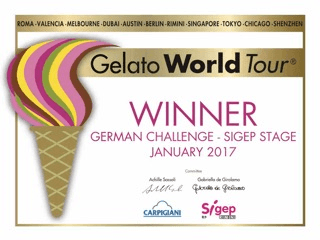 Puro, as Crème de la Crème and Angelato,
buys milk from Czech farms and other only best ingredients (preferably from Czech
Republic, buy also from other countries for ex. Pistachio nuts from Sicily,
vanilla pods from Madagascar, etc.).
Where to find Puro shops:
https://drive.google.com/open?id=13Jqb1NazRZM8i4YrkbwkpOYFLNsk9Caz&usp=sharing
Angelato
In 2007 Biljana, Bojan, and Zlatko got together with the idea to end their
careers in classical fields (journalism, economy, and engineering) and to enter
the world of ice cream. They had no experiences with ice cream production but
it was the right choice because now they produce one of the best ice creams in
Prague.
Angelato, together with the two other shops, uses 100% bio-degradable cups and spoons but you can buy the ice cream in the classical cone as well.
Angelato ice cream shops:
https://drive.google.com/open?id=16v9aTfM15pYC2CWNfyC0BbzMi0IMID1G&usp=sharing